Immagini di Kefalonia
Avithos is the nearest organised beach to the studios, situated on the first asphalt road on your right as you go downhill from the studios, within 8 minutes walking.
A quite coastal settlement located 40 km south west of Argostoli, Poros is an ideal choice for visitors who seek to find something more genuinely Greek, tranquile and pure. Poros is situated around the only natural crossing point of the Vohinas riverand the combination of dense and verdant vegetation along with the crystal blue sea makes this village one of the most perfect summer destinations.
An open lake at the east part of the island near Karavomylos Village. You can take a boat ride and the scenery is really majestic!
The monastery of Saint Gerasimos. St. Gerasimos is the patron saint of Kefalonia, so the Monastery is a sacred place for every citizen of Kefalonia.
Leivatho (Greek: Λειβαθώ) is a former municipality on the island of Kefalonia, Ionian Islands, Greece. Since the 2011 local government reform it is part of the municipality Kefalonia, of which it is a municipal unit.
The capital of Kefalonia stands on the far end of the natural bay surrounded by mountains and verdant forests. The town was rebuilt after the catastrophic earthquake of 1953. It is a picturesque town built on hills surrounding the lagoon of Koutavos and the natural harbor formed there.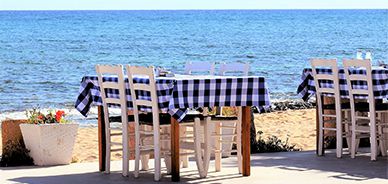 Very good dining options near the accommodation are "To Enetiko", "Esperides" and "En Kefallinia Organic restaurant". A little further away is "il Borgo" and for a really traditional Kefalonian lunch "Tzivras Restaurant".
A beach that equally competes Myrtos in beauty! Featuring white sand and deep blue waters, Petanoi is ideal for scuba diving and sea dips from the tall rocks. Do not forget to stay until sunset!