Εικόνες της Κεφαλονιάς
Avithos is the nearest organised beach to the studios, situated on the first asphalt road on your right as you go downhill from the studios, within 8 minutes walking.
Megali Petra is the nearest beach to the studios, located on the first dirt road on your right as you go downhill from the studios, within 5 minutes walking. It's actually an extension of the largest and most well-known beach of Kefalonia, Avithos.
The beach of Ammes is found in the beautiful village of Svoronata, close to the airport, and located 9 km from Argostoli. It is a small sandy beach with crystal shallow waters. It is popular in Kefalonia and preferable from many locals and foreign visitors.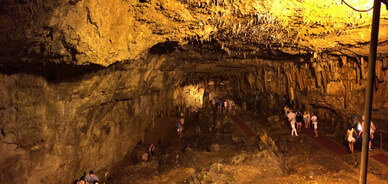 Descend the steps and an atmospheric subterranean world awaits you.
More than 300 years ago, a strong earthquake revealed the entrance to a miracle of nature: Drogarati Cave, a work of art, an astonishing marvel of more than 150 million years old, crafted gradually by nature. Orange and yellow stalactites hang from the roof like curtains while vitreous stalagmites emerge to form spacious chambers.
Asos (Greek: Άσος) is a village on the west coast of the island of Cephalonia, Greece. It is part of the municipal unit Erisos.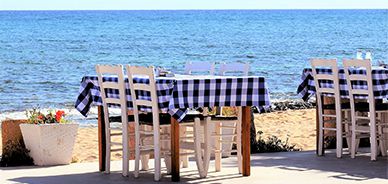 Very good dining options near the accommodation are "To Enetiko", "Esperides" and "En Kefallinia Organic restaurant". A little further away is "il Borgo" and for a really traditional Kefalonian lunch "Tzivras Restaurant".
Visit the Kefalonian Robola Producers cooperative in Omala area, the largest wine making corporation in the island that vinifies almost the 70% of robola grapes produced annually.
One of the most beautiful beaches of the area near the capital city. It's really in a walk's distance from Argostoli.